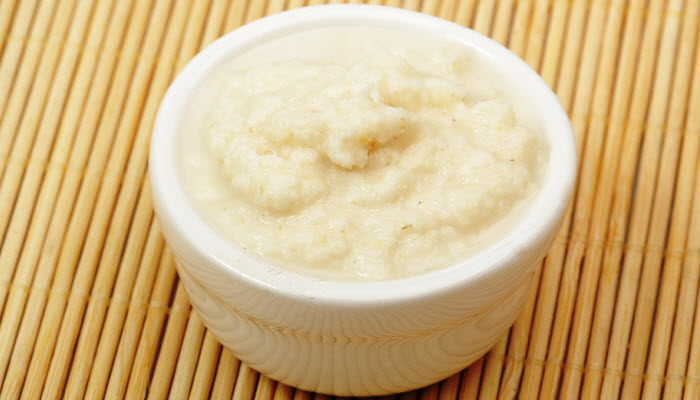 The Backstory: What a funny name for a sauce.  Nowhere does a horse have anything to do with this sauce. Radish does not need any explanation.  The only logic that I can think of is when the radishes were harvested some farmer probably said, "Look at the size of the radishes! They are as big as a horse!" Okay, that is all I could come up with, but imagine if it was compared to a house or a barn…you get the picture.   More of the Backstory after the recipe…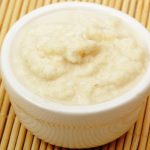 White Horseradish Sauce
Don't let the pale color of this savory sauce fool you--it packs quite the savory punch! This sauce is delicious with veggies and salad greens and is a must for Gefilte Fish.
Ingredients
2

tbsp.

white horseradish (from a jar)

Golds Kosher brand horseradish can be substitued

2

cups

plain yogurt

fat free can be substituted

1/2

tsp.

Kosher salt

1/8

tsp.

black pepper, divided

1/8

tsp.

nutmeg

optional
Instructions
In a large bowl, combine all of the ingredients. Mix well. Check seasonings for taste. Store in refrigerator until ready to serve.
…The Backstory continues: But truth be told, as a small child, I would not taste horseradish because I thought that a horse actually had something to do with it.
This sauce is delicious with vegetables, salads, and of course, would be a wonderful accompaniment to gefilte fish.
Please follow and like us: