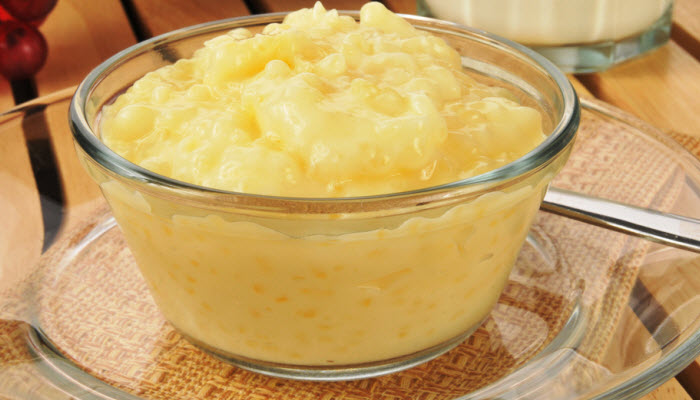 Diner Style Tapioca Pudding
Walk down memory lane with this creamy, rich, diner-style classic pudding.
The Backstory: I distinctly remember walking into the Caravelle Diner in Brooklyn, not too far from my dad's bagel bakery and coming face to face with one of those amazing revolving, dessert showcases, that had shelves of blackout cake, billowy lemon meringue pie, cheesecake, and glass parfaits dishes filled with mounds of chocolate pudding, tapioca pudding, and cherry jello cubes, all topped with clouds of whipped cream. As a child, I loved to press my nose against the glass of the case, much to the chagrin of the yellow-smocked waiter who greeted us and simply wanted me to sit down with my father, look a the menu, and make his life a little less miserable. More of the Backstory after the recipe…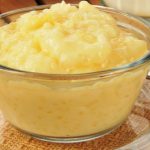 Diner Style Tapioca Pudding
Creamy tapioca pudding gets its sweet note from vanilla and a little pop of freshness with a zing of lemon zest. This is a Brooklyn-diner style comfort dessert at its best.
Ingredients
3

cups

milk (whole or 2%)

1/2

cup

sugar

1/2

cup

tapioca (not instant tapioca)

small pearl

1/4

tsp.

Kosher salt

1

tsp.

pure vanilla extract

2

eggs, beaten

1

tsp.

lemon zest
Instructions
In a medium saucepan over medium heat, stir together the milk, sugar, and tapioca. Bring to a boil, stirring constantly. Once boiling, reduce the heat to low and continue to cook for another 5 minutes.

In a separate bowl, whisk 1 cup of the hot milk mixture into the beaten eggs, a few spoonfuls at a time until well combined, careful not to cook the eggs. Then stir the egg mixture back into the tapioca mixture until it is well incorporated.

Cook over low-medium heat until the mixture comes to a slow simmer and cook for another 2 minutes. Continue to stir often. The mixture should be thick and you should be able to coat the back of a spoon. Add the lemon zest and mix well. Remove from heat and add the vanilla extract.

Serve warm or pour into serving dishes and chill for several hours until cold.
…The Backstory continues: Nothing doing.
To this day, I live to see those few and far between glass display cases and truly squeal with delight whenever I happen to find one that is the real McCoy. In Boston, there aren't too many of them. And if I do happen to stumble upon one, they typically don't have the desserts I grew up with. More likely, there's a carrot cake, a strawberry shortcake, and some kind of layer cake. What I wouldn't do to see a true blackout cake or sky-high pudding spinning around in one of those metal and glass relics.
In any case…
Tapioca pudding was not something I ever gravitated toward as a child. How could a kid get excited by tapioca when there was checkerboard cake, blackout cake, and black and white cookies on the shelf? Turns out, I was missing something. Tapioca, done right, is absolutely delicious, creamy, and rich with vanilla and a hint of lemon (who knew?) This recipe is all that and more. If you choose to make it, you need to be diligent about stirring when the recipe says to stir, but other than that, it's easy and rather quick. A few hours of chilling in the fridge is all you need to serve a delicious dessert for dinner or a special occasion. I like to serve mine with fresh whipped cream and a pretty Pepperidge Farm Piourette cookie sticking out, for a little dramatic effect, but, hey, that's just me.
Drama, whenever I can offer it, LOL.
Enjoy.
Please follow and like us: