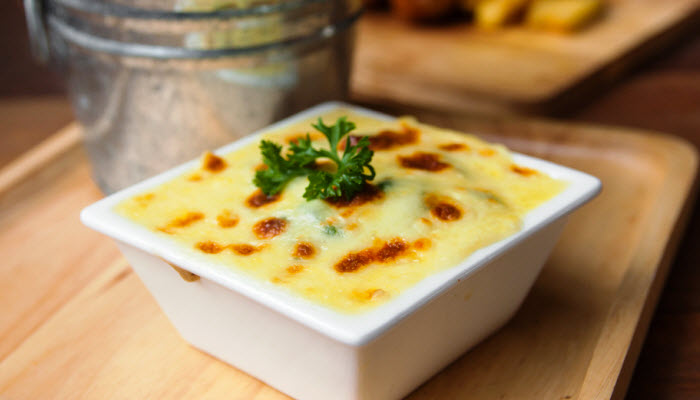 Cheesy artichoke dip is gooey, creamy, and golden brown right out of the oven. Guests say this dip is the life of the party!
The Backstory: When I met my good friend Kerri, little did I know she came with an added bonus: her wonderful parents, Mimi and Alan. How I love, love, love, Mimi and her husband, Alan. Alan feels like a second dad to me, and when I lost my own father in 2012, I sometimes turned to him for dad-like words of wisdom and more than a few comforting hugs. Mimi and Alan are just those kinds of people–you know and love them the minute you meet them, as if they have been your family for all your life. Some kind of Jewish geography but with real family connections. Oh, true story: Mimi and my dad actually did go to the same Brooklyn high school (Erasmus Hall), but at different times. Go figure. More of the Backstory after the recipe…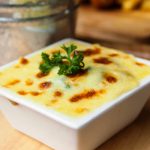 Mimi's Artichoke Dip
A delicious cheesy topping covers a creamy artichoke dip that will be the hit of your next party. This dip is scrumptious right out of the oven when the cheese is melted, brown, and crisp around the edges. Serve with crackers or party rye (and double the recipe if you're serving a crowd).
Ingredients
1

can artichokes, chopped

1

cup

mayonnaise

1

cup

grated Parmesan cheese
Instructions
Mix the ingredients together and pour into a casserole dish (8" x 8").

Bake at 350 degrees for 30 minutes (uncovered). Edges should be lightly golden.

Serve with small party rye or crackers.
…The Backstory continues: Anyway, this delicious cheesy artichoke dip recipe comes to you from the lovely, Mimi Aaron. It is a scrumptious version of artichoke dip, baked with grated Parmesan on top until the edges are golden brown. Serve with small party rye or crackers for an instant hit–and better yet–double the recipe as this will surely go quickly.
Please follow and like us: