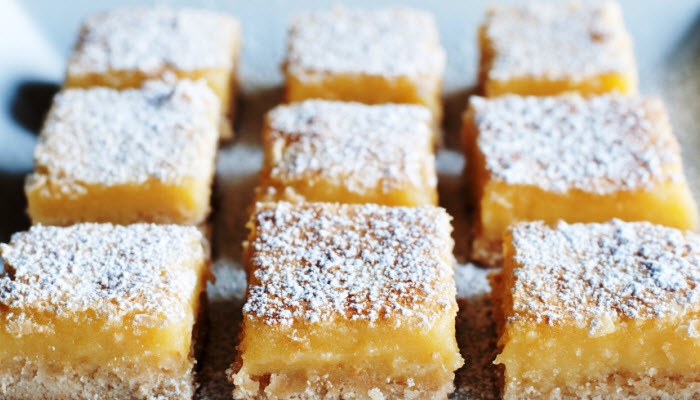 Charlotte's Lemon Squares
This is the ultimate lemon squares recipe! They are creamy, tart, sweet, and just the most perfect balance of flavors.
The Backstory: Lemon squares are by far, one of my top ten favorite desserts. As I've waxed poetic before, I'm a sucker for lemon desserts, and just the site of a good, old-fashioned lemon meringue pie is enough to make me go weak in the knees. But that's my mishegoss. This particular recipe is especially dear because it comes to me, and now to you, from the late and much-loved Charlotte Rosenfeld Baron, my husband's grandmother on his step-dad's (oh, we say dad in our family, but for clarity's sake) side. More of the Backstory after the recipe…[reci
…The Backstory continues: Charlotte, through my father-in-law, (whom I call Dad), but again, for more detail, is also Rabbi Joel Baron, is himself, one heck of a cook. It's easy to see that he inherited these skills from his mother. Dad has given me a treasure trove of his mother's recipes, and it has been such a joy to read them (in Charlotte's own writing, a great gift in itself), think about her cooking these foods, and then transcribe here into The Jewish Kitchen.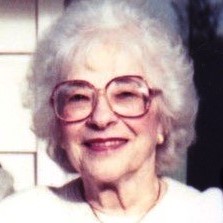 As I go through each of Charlotte's recipes, and other family members who passed before my time, I imagine them in their kitchens, preparing for that night's dinner, or perhaps a Shabbat or holiday meal. I wonder what little shortcuts they took and if they, for instance, leveled off a cup of flour with their finger or a knife, or if they eyeballed (more likely than not) most ingredients. Hard to  know. But you'd be amazed by what you can glean just by their style of handwriting and the abbreviations they use. Re-creating these recipes brings a connection to them and an imagined intimacy of sorts for me. What an unexpected and amazing gift for me.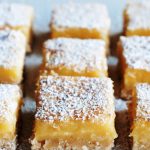 Charlotte's Lemon Squares
This luscious, tart, and tangy classic is simply perfect for any occasion when dessert's on the menu. Make two batches if you're feeding a crowd as these are always the first to go.
Ingredients
For the Crust
2

cups

flour

1/2

cup

confectioner's sugar

1

cup

pareve margarine
For the Filling
4

eggs, beaten

2

cups

sugar

1/3

cup

fresh lemon juice

1/4

cup

flour

1/2

tsp.

baking powder
Instructions
Sift together the flour and Confectioner's sugar and cut in the margarine until mixture clings together. Press into a 9 x 13 greased pan. Bake at 350 degrees for 15 - 20 minutes (until a little brown on edges).

Beat eggs, sugar, and lemon juice together. Sift together the flour and baking powder and beat slightly into the egg mixture. Pour over crust and bake at 350 degrees for 20-25 minutes.

Cool and sprinkle with Confectioner's sugar. Cut into bars.
Please follow and like us: