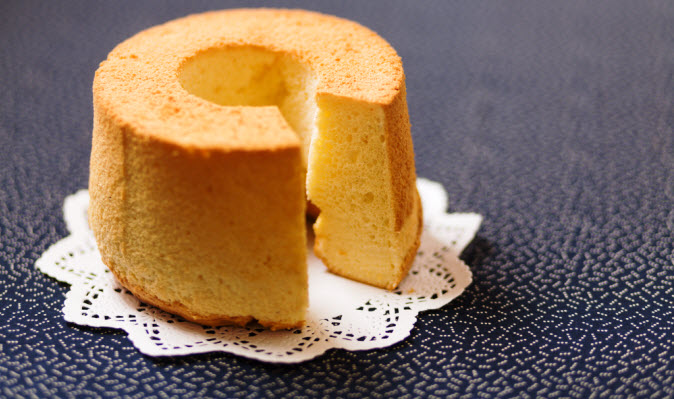 This deliciously moist lemon almond sponge cake is perfect for Passover or anytime you want a light, flavorful ending to a delicious meal.
The Backstory: In my opinion, sponge cake has taken a bad rap. I'm not sure if it's just because it's the expected ho-hum loaf that always shows up at every Jewish holiday, just plopped down on the buffet table somewhere between the mandel bread and honey cake. I just don't think anyone has any great expectations when it comes to a sponge cake. More of the Backstory after the recipe…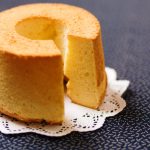 Lemon Almond Sponge Cake
Nutty ground almonds give this sponge cake a delicious twist on the classic variety and make it something extra special. Topped with fruit and Confectioner's sugar or simply by itself with a cup of tea of coffee, this is a perfect midday treat as well as a sweet ending to your holiday Seder.
Ingredients
6

eggs, separated

1

cup

sugar

1

cup

finely ground almonds

ground in food processor, or you can purchase them already ground

zest of one medium lemon

juice of one medium lemon

2

tbsp.

potato starch

3/4

cup

matzoh cake meal

pinch of Kosher salt

Confectioner's sugar for dusting
Instructions
Preheat oven to 350 degrees.

With electric mixer on high speed, beat eggs whites on high speed until soft peaks form. Gradually add in 1/2 cup of sugar, beating until egg whites are stiff and shiny. Set aside.

Beat egg yolks and remaining 1/2 cup granulated sugar in electric mixer on medium speed for 10 minutes or until yolks are thick and lemon-yellow in color. Add almonds, lemon zest and lemon juice and beat for 1 more minute until well combined.

Gently stir in matzo cake meal and potato starch. Add egg white mixture and gently stir until well combined. Spread batter into ungreased, 10-inch tube pan.

Bake for 50 minutes to 1 hour or until golden. Invert cake onto wire rack and allow to cool in pan for at least 30-40 minutes or until completely cool. Loosen cake from pan and put on cake stand or serving platter. If desired, dust with Confectioner's sugar.
…The Backstory continues: Oh, how wrong some people can be.
This recipe is for one of the most delicious sponge cakes I've ever had. The delicious background flavor of almonds gives an extra hint of sweetness and the flavors are balanced and light with the use of lemon juice and lemon zest. You can also substitute orange juice and zest if you prefer an orange flavor (both work beautifully with the almonds). What you'll also note, is that this recipes calls for matzoh cake meal and potato starch–ah ha! you might be thinking–this recipe is for Passover. Well, you're right–it is–but it's the most perfect sponge cake I've ever eaten or made and so it's my go to recipe for whenever I want to make a light cake, all year round.
This is a perfect vehicle for fresh berries, sorbet, or just as is with a dusting of Confectioner's sugar. I honestly know that once you try this cake, you'll never think of sponge cake as that boring old loaf cake again.
Please follow and like us: