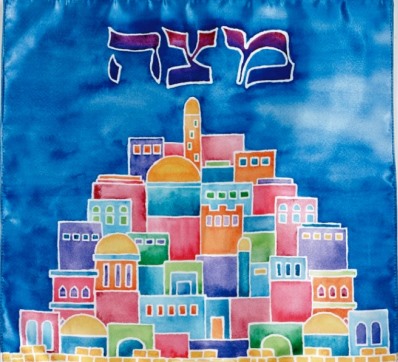 This vibrant matzoh cover brings the feeling of the Holy Land right to your Seder table. This beautiful depiction of Jerusalem in richly-hued colors is an elegant way to dress up the star of the Seder–the 3 Matzohs. The cover has 3 sections inside and the fabric is a soft, sateen-like polyester (not shiny, just gorgeous) that feels wonderful to the touch. This is one of those pieces you'll turn to year after year.
Dimension: 10″ x 12″
Click now to see more about this including how to buy it on the Jewish Kitchen shop!
Please follow and like us: