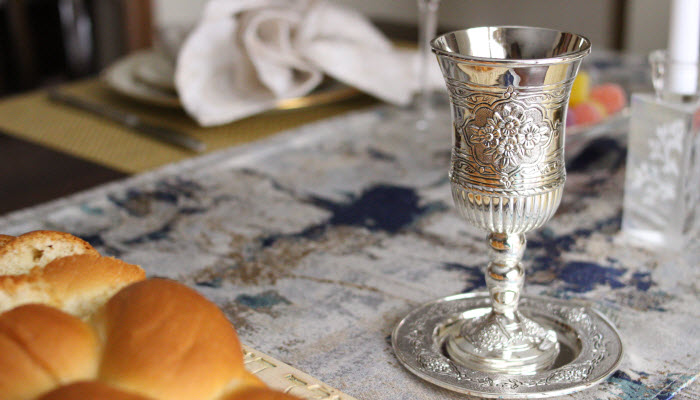 Embossed Flower Kiddush Cup & Tray
This elegant, feminine Kiddush cup is simply stunning. The intricate floral motif is balanced by a cup that feels substantial and solid to hold. This cup and tray are silver-plated and therefore have a brilliant shine and polish that looks magnificent on the table. If there is a special woman in your family that you wish to honor–this would be a gift worthy of such a gesture.
Height: 6.5″
Click here to learn more about this item and how to purchase it on The Jewish Kitchen shop.
Please follow and like us: