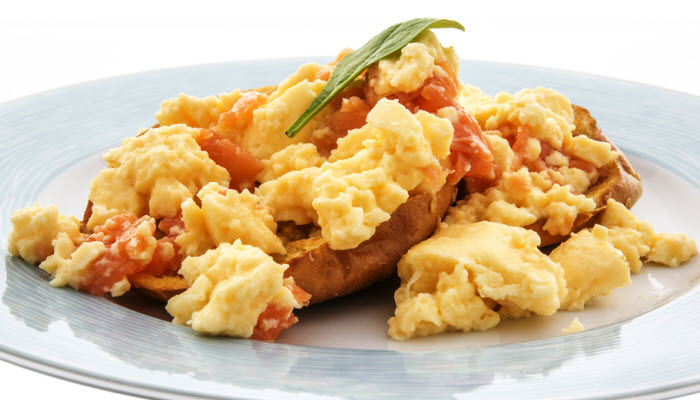 It comes over us in an instant and almost always on a Saturday night when our children are with their other parents (keep reading): my husband and I will be standing in the kitchen, futzing around looking for something for dinner, unable to find anything that scratches our "what-should-we-have?" itch.
I'll open the fridge and just stare. "Salad?" I'll suggest. He'll look at me as if salad was ever an option. Nice try, his expression suggests.
"Sushi," I'll offer, hoping for a yes, as I can joyfully eat sushi three times a day, sometimes four.
His expressions suggestions I've suggested we eat spoonfuls of sand and wash it down with soapy water.
"Pasta? Soup and salad? Help me," I implore.
By then he's wandered over to the pantry, has both doors open and is looking like someone has robbed us and left us with two Saltines and a half-packet of Splenda. If that.
Same dead stare.
"There's nothing," he says dramatically. He's starting to sound like our daughter, Julia. Age: 10.
And then we look at each other and smile. We know the problem. Happens all the time and there's only one fix and it's about 30 minutes away.
We need good Jewish food and we need it now.
"Zaftigs?" I say?
"Get your shoes," he says, as I'm already halfway up the stairs.
I squeal with delight as I race to grab my shoes, run a brush through my hair, put on some fresh lipstick (oh, please, this is me), grab my husband's shoes, and we dash out the door, into his car and head 20 miles south to Brookline, (Massachusetts) to what we consider our favorite back-to-baseline restaurant.
About 40 minutes later, the world is as it should be as dinner is served: a crisp, golden Reuben for him with a side of latkes (only in a deli would latkes, the size of someone's face be considered a side dish), and eggs, lox, and onions with a toasted bagel for me. One diet Dr. Brown's cream soda (me), one regular cream soda (husband), and two happy born-in-Brooklyn campers and suddenly, all is right with the universe.
I'm convinced that something happens to us on those Saturday nights when our children are with their other parents and that the reality of divorce and blended family life sometimes hits hard. The truth manifests is funny ways sometimes because the reality is that sometimes your children are physically with you and sometimes they are not–although I can tell you that as a mother, I truly feel my son with me all the time. There are moments when he is with his dad that I can smell him if I close my eyes. I know that sounds crazy, but it's true. And sometimes, there are days when the silence is too loud. And maybe, just maybe, there are things from our own childhoods–familiar sounds, foods, flavors, and comforts that make that space in between more bearable. I just don't know.
But whatever it is–a simple need for a New York bagel or the sound of dishes clattering in the background or the smell of sour pickles or who knows what. And when those Saturday nights hit and there's nothing that will satisfy than some good Jewish comfort food…
Well then sometime's you've just got to do what you've just got to do to get back to baseline.
Until Next time,

Jodi


Jodi Luber
Founder & Editor-in-Chief
TheJewishKitchen.com

Please follow and like us: