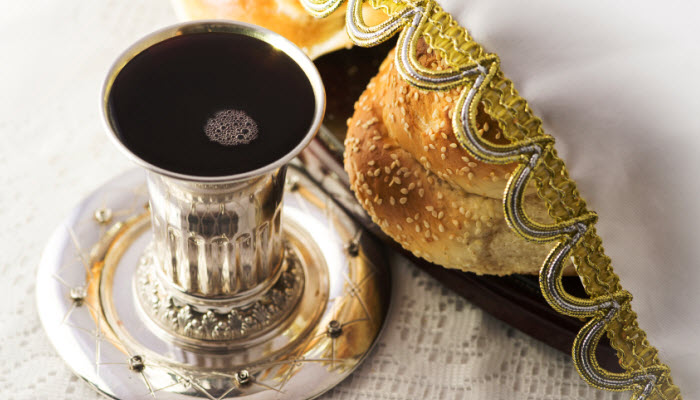 As I think I've share with you in some of my blogs, my family is a blended one. Meaning, my husband and I, like many other families, don't have the luxury of having our children with us full-time. Our kids spend part of their time with other parents and so each time we are together is truly a blessing. When I think of all the things I took for granted growing up, being together with my family full-time, was definitely not something I ever gave any real thought to. It was simply something that just was.  And like a lot of teenagers, there were plenty of times I wished I was someplace else. Go figure. The irony.
These days, every day spent together as a family with my children is meaningful and nowhere is this more important to me than on Shabbat. By mid-week when I know we will all be together for the weekend, I find myself planning Shabbat dinner. If I'm I know I'm going to be teaching in Boston on Fridays (some weeks I do, some weeks I don't), I can carefully plan my quick visit to my trusty kosher Brookline market and bakery, right before I head home to pick up my son at school and start to prepare dinner. I find that on those Fridays, I'm mentally visualizing the market aisle where the roast chickens, latkes, and freshly-made or ready-to-bake (my preference) Challahs are waiting for me. These are the weeks I bake desserts, make chopped salads, soup, and the little extras because I have the most delicious market ready to do my cooking for me and I've been busy teaching all day.
On the Fridays I don't teach at Boston University and I have the luxury of cooking all day (like today), I start menu planning a few days ahead, with such anticipation, you'd think it was Rosh Hashanah. This has not always been the case. Shabbat has become much more sacred, special, and meaningful to me since I became a mother. I have always loved Shabbat, celebrated it, and enjoyed everything about it, but the reality of limited weekends with the kids has truly crystallized the meaning and beauty of it for me. Truth be told–there are some Mondays that roll around when I know we'll have the kids for the weekend that I find myself thinking about Friday night, right down to what dessert to bake (my specialty).
As I type this, a gorgeous pot roast has been roasting away in my oven, steeping in beef stock, red wine, thyme, and bay leaf for about three hours. My house smells beyond divine and my husband keeps walking back and forth to the kitchen, with excuses that he's looking for something, but I know it's just to get a better whiff of pot roast perfume.
My Challah is on its baking sheet, fully risen and just about ready to go into the oven, once it gets its coating of egg wash.  I like to bake mine off about an hour before dinner, so that it's still warm when it hits the table. The kids take turns saying the different brachot over the candles, wine, (grape juice for them) and Challah, and I love the big reveal when they pull back the Challah cover and see that golden loaf of goodness before them. As the daughter of a baker, I can tell you–there's not much that's better than this moment. I know, silly to get worked up over of bread, but like I said, baker's daughter. For me, this is a thing.
This afternoon, after picking my son up from one school while my husband picked the twins up from another, I set the table, asked my 10-year-old to put out his and his siblings' Kiddish cups (one of the best gifts I ever received–personalized silver cups with each of their names engraved in Hebrew–from my in-laws) on the table. He did this (and then promptly took off to play XBox) while his sister laid out the Challah plate and its embroidered cover and knife in the center of the table. "What are we having for Shabbat?" my daughter asked. I rattled off the menu: pot roast, latkes, chopped salad, and Challah. Her face lit up and she ran to tell the boys.
This is why I make a fuss on Friday night. We may not have every Friday night together, but we sure make the ones we do count.
Please follow and like us: