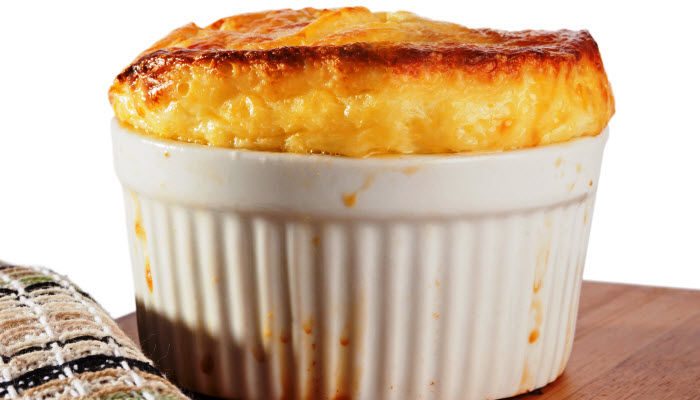 The Backstory: Growing up in a predominately Jewish neighborhood there were many things that were considered normal, to me.  One of them was to never eat any kind of tuna fish out side of our home.  Being the type of kid I was, I asked my mom why.  Her stock answer to that was, "You don't know what they, (meaning some cook from G-d knows where), puts into it  besides that is what they give cats to eat."   More of the Backstory after the recipe…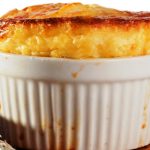 Salmon Souffle
A souffle is a pretty thing to look at. It puffs up way above the brim of the souffle dish that it is cooked in. The mashed potatoes is a surprise filling and the green peppers and pimentos enhances the taste of the salmon.
Total Time
1
hour
15
minutes
Ingredients
1

10 ounce package of frozen peas

cooked and drained

1/4

cup

green pepper, seeded and diced

2

tbsp.

pimentos, chopped

1

16.ounce can of Salmon

cleaned, drained and flaked

1/2

cup

mayonnaise

2

cups

hot mashed potatoes

boiled and mashed with a potato masher or fork

4

eggs, separated

reserve the whites
Instructions
Preheat oven to 350 degrees. Grease a 2 quart casserole baking dish or a 2-2 1/2 quart souffle round bowl. Set aside.

Mix together the peas, green pepper, pimento, salmon and mayonnaise Fold the mayonnaise mixture into the hot potatoes.

Add the egg yolks to the mixture, one at a time. Combine. Set aside.

With an electric mixer on high speed, beat egg whites so that they become stiff. Fold the egg whites gently into the mixture. Pour into the baking dish and bake for 1 hour. Do not open oven. This could cause the souffle not to rise.

Remove from oven. The souffle will deflate a little and this is normal. Serve hot.
…The Backstory continues: Okay, well it took me years to order tuna in a restaurant.  Instead of tuna, in our home we had salmon, but not fresh from the fish store.  Oh, no, we had canned  salmon. The only other salmon I ever had growing up was lox but that came freshly sliced from the store that sold appetizing and bagels. This represented my entire understanding of salmon.  When I finally discovered fresh salmon, it took a long time before I would cook it or have it in a restaurant. And now of course, it's one of my favorite dishes to prepare and order out. After all, what's not to love?
Yet, when it comes to making salmon croquettes or this souffle I keep coming back to using canned salmon. I do not recall who gave me this delicious recipe, and I wish I did because I'd love to give credit to whomever it was. This is a fabulous wow dish for company. The souffle rises just so, and the mashed potatoes are the secret ingredient that acts as a binding agent and gives the salmon a perfect texture and consistency. Serve it with a green salad and a crisp white wine for an absolutely perfect meal.
Please follow and like us: