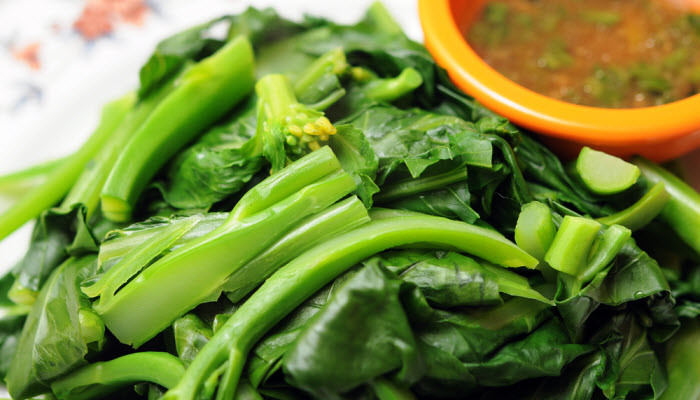 This gorgeous, tender green is roasted to sweet perfection and dressed up with a drizzle of oil and a sprinkling of fresh herbs. This is the perfect side to any main course.
The Backstory: Roasted Spinach is one of the easiest and fastest side dishes anyone can prepare. I came up with this recipe after watching Ina Garten cooking roasted kale.  What a great idea I thought, after all, I sometimes have leftover spinach and usually end up trashing it. Experimenting with my leftover spinach I came up with this idea. After a few attempts, I determined that this can only be made with fresh spinach. Frozen spinach is just too watery. Try adding toasted almonds, pine nuts, or even roasted peppers and you can create your own recipe.  A simple tomato sauce with herbs can also be served with the spinach. What a super idea for the use of leftovers. This side pairs well with meat, poultry, and fish. Or if you are a vegan add other veggies or some couscous or pasta and enjoy a scrumptious meal. More of the Backstory after the recipe…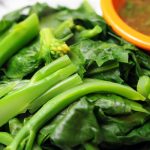 Roasted Spinach
Roasted to perfection , yet the addition of garlic powder gives this simple veggie the balance it needs for a tasty side.
Ingredients
8

cups

fresh spinach

pat to make sure this is very dry

3-5

tbsp.

vegetable or olive oil

garlic powder

to taste

rosemary

or any herb, optional
Instructions
Heat oven to 425 degrees. Line a large baking sheet pan with aluminum foil. Set aside. Put spinach into a large bowl, add oil, and garlic powder. Toss to coat the spinach. Place spinach on the baking pan and spread out evenly. Bake for 2-3 minutes. Turn spinach over and at this point if adding any herb do so now. Roast for another 3 minutes. Remove and add any other ingredients that you want. Serve .
Please follow and like us: