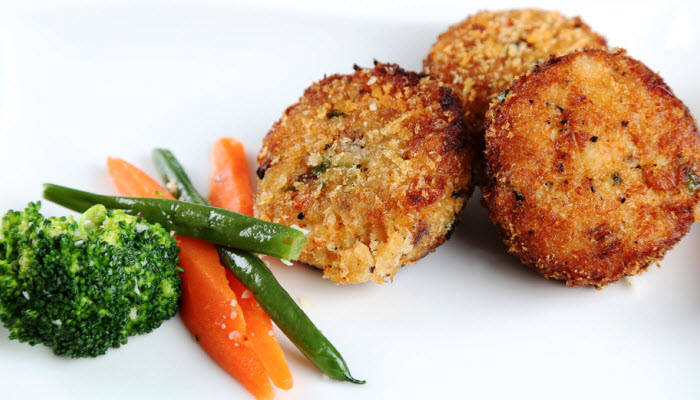 The Backstory: Since I hadn't made this dish in decades, I reached out to one of my Mah Jongg players for a good recipe for Salmon Croquettes. They unanimously led me to Debbie.  Debbie likes to cook and I understand, prepares some excellent meals. Since I have never tasted her cooking, I am going  by word of mouth, which for this group, has always yielded fabulous recipes! More of the Backstory after the recipe…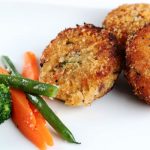 Salmon Croquettes
Patty shaped and a little crusty , these mouth watering croquettes not only look good but the aroma makes you want to have some before you serveven them.
Ingredients
2

14.75 ounce of canned Pink Salmon

drain and remove bones

2

eggs,beaten

2-4

tbsp.

mayonnaise

1

carrot, peeled and grated

1/2

small onion grated

1/2

tsp.

Kosher salt

1/4

tsp.

black pepper

2+

tbsp.

matzo meal
Instructions
Heat a large skillet with oil on low to medium heat.

Mix salmon, eggs, mayonnaise, onion, carrot, matzo meal, salt and pepper together. Shape into patties and fry about 4 minutes. Turn and fry about 3 minutes on the other side. Remove from pan and place on a paper towel to absorb any extra oil.

Note: These are delicious served with mashed potatoes and a green salad or peas,
…The Backstory continues:  Unfortunately, Debbie has never written down a recipe.  This is so indicative of me and almost all of my Jewish friends (and the reason why my daughter, Jodi, created this site). Our mothers never did either, and we simply followed suit.  My mom always said " You put in a little of this, a little of that and you adjust later." And that's what I did.
So I worked out the recipe, from memory. I hope you will try it and find it as delicious as it sounds and good enough to add to your collection.
Please follow and like us: