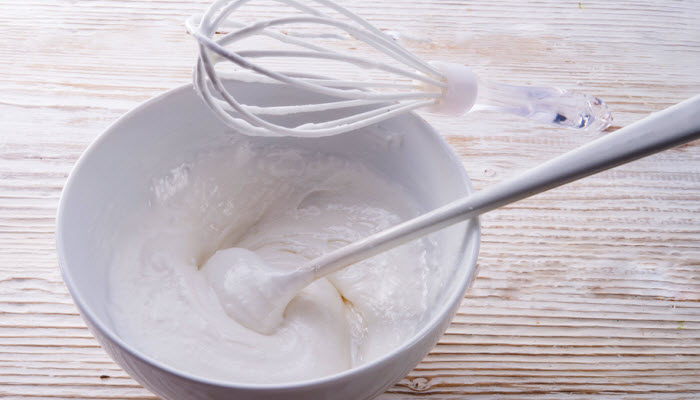 The only icing you'll ever need for perfectly-decorated cookies.
The Backstory: This simple, three-ingredient recipe yields enough delicious icing to frost 2-3 dozen cookies. Icing can be applied to sugar cookies, brownies, bars or anything you wish to frost using a spatula or a piping bag with a small thin tip. Discard any unused leftover icing. More of the Backstory after the recipe…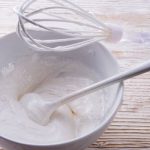 Royal Icing
This classic icing is perfect for decorating sugar cookies, Hanukah cookies, cookies for baby or wedding showers or any other baked good that you want to give a perfect finishing touch.
Ingredients
1

lb.

confectioner's sugar

3

large egg whites

1/2

tsp.

fresh lemon juice

food coloring, if desired
Instructions
Place the confectioners' sugar in the bowl of an electric mixer fitted with the paddle attachment. Add the egg whites and lemon juice. Beat at medium speed until the sugar and eggs are thoroughly combined and the icing is thick and white.

You can separate the icing into different bowls and add a few drops of food coloring to make different colored icing.
Recipe Notes
THIS RECIPE CONTAINS RAW EGGS: The Jewish Kitchen suggests caution in consuming raw and lightly cooked eggs due to the slight risk of salmonella or other food-borne illnesses. To reduce this risk, we recommend you use only fresh, properly refrigerated, and clean grade A or AA eggs with unbroken shells and avoid contact between the yolks or whites and the shells. For any recipe that requires raw or partially cooked eggs, use shells that have been treated to destroy salmonella by pasteurization or other approved methods to reduce the risk of food-borne illness.
Please follow and like us: