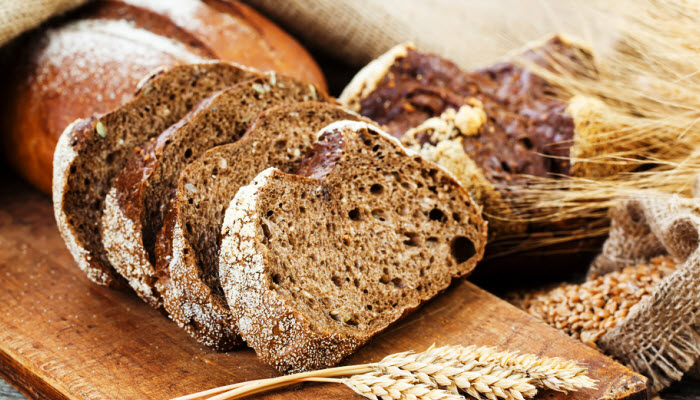 ---
This crusty traditional old-fashioned rye bread is loaded with caraway seeds and tastes just like it came like from a Brooklyn bakery.
The Backstory: Old-fashioned rye bread was one of my mom's favorite breads. But how she liked to have it, well, that was a personal choice. She would take a slice of rye bread, smear some butter on it and reach for the jar of pickles. Yep, that was one of her favorite snacks. How she loved her breads! In this regard, I followed in her footsteps. As a young girl, she would give me money to go to "The Avenue" and stop at the bakery and buy a loaf of rye bread. That was a terrible mistake on her part. Not a minute after purchasing a fresh loaf, I would start on my walk back home and also start in on the bread. I would begin at one end, eat a  slice, and proceed to eat my way up the bread. Then I would turn the bread around and start at the other end and eat a few slices from that side. By the time I arrived home, all that was left was half a loaf of bread. At least I gave her back her change. More of the Backstory after the recipe…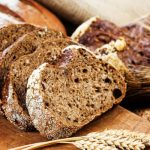 Old-Fashioned Rye Bread
This old-fashioned bread is just so delicious. There is the sweetness from the molasses and the chewiness from the crust. This bread is scrumptious plain, toasted, grilled or just about any way you serve it. Make two loaves because you'll go through the first one in minutes!
Total Time
3
hours
20
minutes
Ingredients
1

package dry active yeast

1

cup

warm water

1 3/4

cups

rye flour

sifted

1 3/4

cups

all-purpose flour

sifted

1/2

cup

light or dark molasses

1

tbsp.

butter

or pareve margarine

1

tbsp.

caraway seeds or chopped onions

optional or your choice of seeds or herbs

1/2

tbsp.

Kosher salt

cornmeal

to sprinkle on baking pan
Instructions
In a large bowl mix the yeast and water until dissolved. Add the salt, molasses, butter, (seeds if using them), rye flour, and 1 cup of all purpose flour. Mix this with a wooden spoon until smooth. Using your hands, slowly add in the rest of the all purpose flour. As you work the dough it should come together, away from the bowl.

Flour a baking cloth or board and put the dough on this and knead for about 10 minutes until the dough is smooth. Lightly grease a large bowl and place the dough in it. Coat the dough with the oil from the bowl. Cover with a clean towel and place in a warm spot for 1 hour, or until the dough doubles in size.

Grease a large baking sheet pan and sprinkle on some cornmeal. Set aside. Punch dough down and place on the baking cloth. Shape dough into a loaf, but narrowing at either end. Cover with a towel and rest for about 45-50 minutes until it doubles in size.

Preheat oven to 375 degrees. Place loaf on prepared baking sheet pan. Place in oven for about 50+ minutes. To see if it is done, tap the bottom of the loaf. There should be a hollow sound. That indicates that the loaf is finished baking.. Remove and place on a wire rack to cool and then slice to your desired thickness.
Please follow and like us: