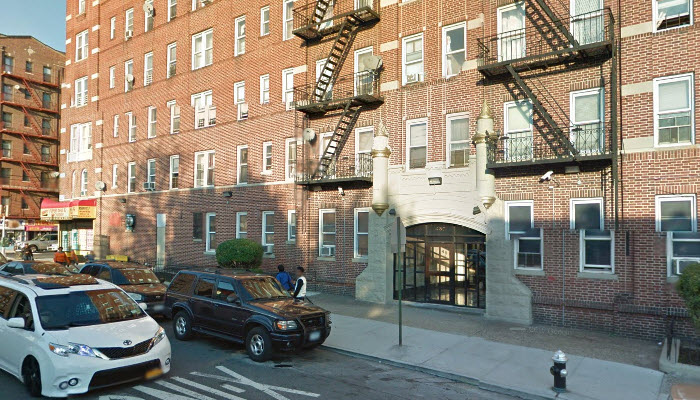 Mom's Brooklyn Table: 1941 – 1958
Flashback to the years 1948 -1958.  Looking back on my childhood, I can't believe just how much I remember. During these years I was seven to 17, living with my parents.  I remember the street we lived on: Schenectady, Avenue, Apartment # A2.  The building was six stories high and held 98 apartments.  We had the largest three-bedroom, one-bath in that building with very limited closet space.  It's amazing how we never had a problem waiting for the bathroom and that we were six people. My poor dad had to put up with four daughters and one incredible wife. If you needed to get into that one bathroom you did what you had to do: you waited your turn.
Every room was situated off of a 50-foot hallway.  Yes, you read correctly: the hallway was 50 feet long. The rooms were large and had very high ceilings.  Every window covering had to be made to order. It was decorated beautifully for the times.  The one room though, that was used more than any other was the kitchen. It was the heart and soul of our home.
At one point, mom's kitchen was extended to a more open space.  We had what was known then as a Hollywood kitchen.  If that kitchen table could talk, what stories it would tell. The holidays, weddings, parties–all of them were all discussed at the table. It's funny that I cannot recall what the table was made of or even what color it was.  One thing I know for sure, there was always an abundance of food on that table.  Besides all the daily meals or holiday meals there is one thing that stands out in my mind.  It was that every day when I came home from school, usually around 3:15 PM, I would walk through the door and hear a chorus of yentas chatting away.  My mom called them "the girls" and my father would say, "They haven't been girls, since Brooklyn was a prairie."
By the time I got home from school, the only thing left on the table were coffee cups, cake and the remnants of leftover lunch foods. Mom always served the same things: leftover lox, white fish, carp, pickled herring, and of course, rolls or bagels.  As for the cake, it was probably bought that morning at the corner grocery store.  If mom's weekly card game was held at our house, she would put out a spread of assorted candies, nuts, and fruit.  The coffee would be percolating away and of course the cake–the undeniable star of the evening would be waiting for the guests to arrive.  Heaven forbid, if we tried to steal a piece of candy.  The dish was perfectly set up and one missing piece would upset the look of the dish.  As for the cake, my sister and I couldn't so much as look at it, let alone have a slice. This way the girls (mom's friends) would not think that it was a leftover.  During the evening, however, I checked on the status of that cake quite often. As soon as one piece was missing, I was ready to have my share and I asked permission, of course, before I could indulge. Permission granted, I would take a small piece, as my mom was watching.  In all the years that the girls lunched at my mom's house, they never brought a thing to the table.
The photo in this article is courtesy of Google Maps.
Please follow and like us: