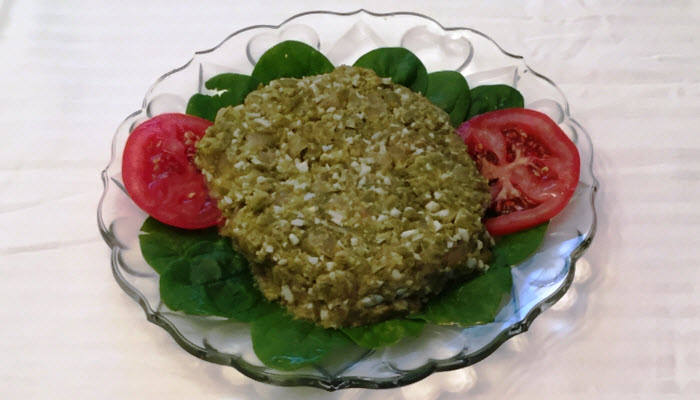 Mock chopped liver is the perfect way for non-meat eaters to enjoy this classic Jewish favorite and you can make it in minutes.
The Backstory: Mock chopped liver has absolutely nothing to do with liver.  Perhaps because it looks like liver it became very popular in Jewish homes.  I had this many times when my mother decide to forgo the real thing and make an easy recipe.  This was usually served on a bed of lettuce with cucumbers and tomato slices.  But for those of us who really want to feel like we're eating the real thing, please don't forget the rye bread! More of the Backstory after the recipe…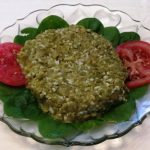 Mock Chopped Liver
What a cool and delicious salad. The onions and salt and pepper enhance the flavor of the beans. It looks as good as it taste. The lettuce, tomatoes and cucumbers also add a fresh note to this pretty dish.
Ingredients
2

cups

fresh string beans, cooked and drained

you can use canned string beans but not frozen beans

2

hard boiled eggs

1

small onion, chopped

to taste

1/2

tsp.

Kosher salt

1/4

tsp.

black pepper

2

tbsp.

canola or vegetable oil
Instructions
Cook the string beans in boiling or simmering water. Drain and let cool, about 5 minutes. Set aside.

In a medium skillet, heat the oil on a low to medium heat and add the onions and cook until they are light brown. Be careful not to burn them. Remove the onions from the pan and drain them to remove the excess oil (but reserving the oil in case you need it later). Chop the string beans and eggs together until the texture is fine (like liver would be). Add the onions, salt and pepper. Mix. If more oil is needed to get the correct texture use the reserved oil. Serve this on a bed of lettuce, add some cucumbers and tomatoes.
Please follow and like us: