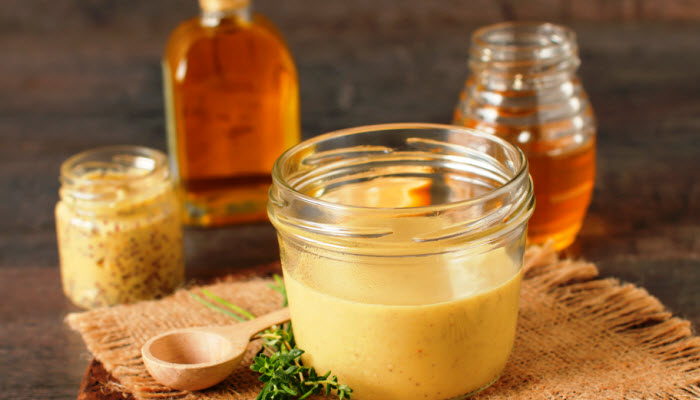 The Backstory: My daughter, Jodi, prefers this  Honey Mustard Sauce to plain mustard.  I can understand why.  The sweetness and the spices of the mustard add so much flavor to many dishes. You get that ying and yang of sweet and savory with every bite. Honey mustard is especially good with Chicken Fingers, BBQ, on turkey sandwiches, veggie wraps, and as a dip for pretzels, and raw veggies. It's versatile enough to be used as a spread and as a dip. One of the ways I have used this sauce, is to brush some on any  steaks or chops,  that I am grilling. Plus I am sure I left out a few good meals that this would brighten up.  It also takes about 10 minutes to make. What's not to love? More of the Backstory after the recipe…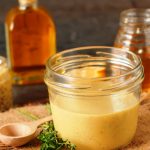 Honey Mustard Sauce
The addition of honey to tangy mustard make this a smooth and spicy sauce. It compliments an array of sandwiches, wraps, and is a wonderful glaze for fish and chicken (as well as a terrific dip for veggies). See what you can add to your meals. Experiment!
Ingredients
2

tbsp.

cornstarch

1/2

cup

honey

1/4

cup

mustard

Dijon or yellow (your choice)

1

tbsp.

water
Instructions
Mix 1 tbsp. of water with the cornstarch. Place in a saucepan on low heat and add honey and mustard. Cook until it boils, stirring constantly. When it comes to a boil, let boil for one minute more. Remove and let cool. Place in a serving dish and refrigerate until using.
Please follow and like us: