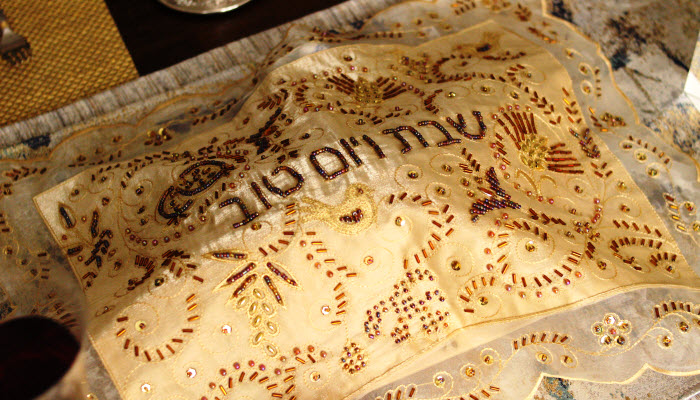 Hand-made Beaded Challah Cover
This exquisite hand-made Challah cover features scalloped edging piped with gold thread, a sheer tulle border with an elegant swirling vine design accented with hand-sewn beads and sequins, and a silk background embroidered with burgundy and topaz seed pearls, small gems, and sequins.
There are also a small pair of pomegranates and two small gold birds sewn and beaded within the design.  It is a stunning work of art, befitting center stage on your Shabbat or High Holiday table.
Dimensions: 21″ x 17″
Click to learn more about this item and how to purchase it on The Jewish Kitchen shop
Please follow and like us: