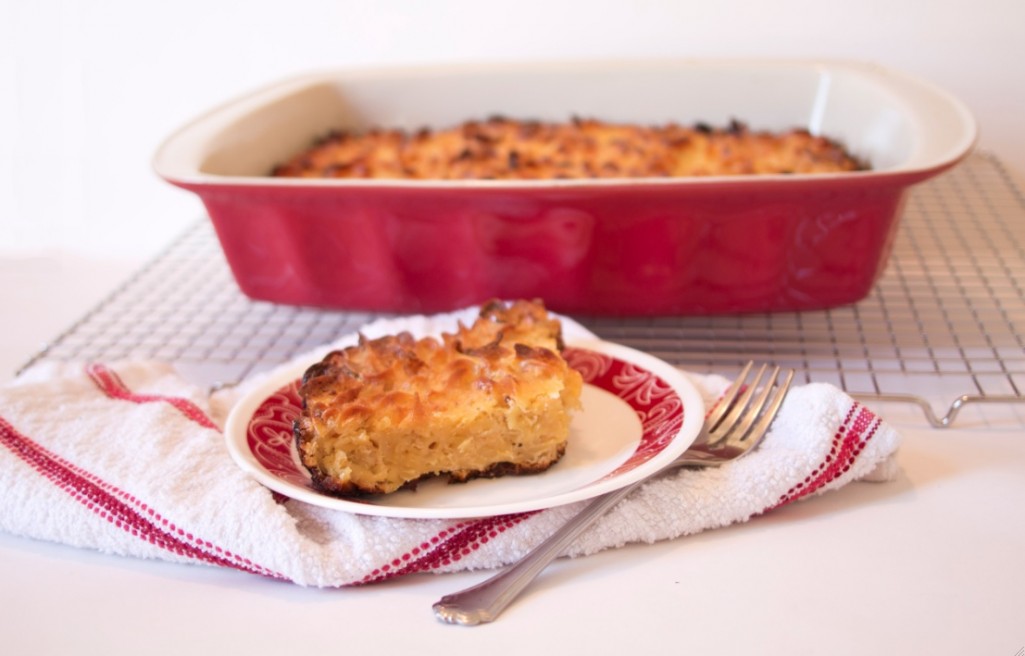 The Backstory: At many a Shabbat or Yom Tov table is a dish that often sits in the shadow of a main course, soup or Challah. Perhaps Kugel is often underappreciated because the Jewish staple is just that – a staple. More of the Backstory after the recipe…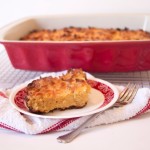 Easy Noodle Kugel
This sweet and decadent dish is a classic version of everyone's favorite holiday side. Rich, creamy, and made with traditional ingredients including raisins and cinnamon, it's delicious, foolproof, and certain to be a hit at your next holiday gathering.
Total Time
1
hour
5
minutes
Ingredients
1/2

pound

wide egg noodles

1/2

stick

butter or margarine, melted

1

pound

cottage cheese

2

cups

sour cream

1/2

cup

sugar

1

tsp

ground cinnamon

1/2

cup

raisins
Instructions
Preheat oven to 375 degrees F.

Boil the noodles in salted water for about 4 minutes. Strain noodles from water.

In a large mixing bowl, combine noodles with remaining ingredients and pour into a greased, approximately 9-by-13-inch baking dish.

Bake until custard is set and top is golden brown, about 45 minutes.

Serve and enjoy!
…The Backstory continues: The history of Kugel is extensive and the dish has undergone many changes over the years. Initially a completely savory dish, the Germans introduced noodles to the mix. Later on, the Polish added raisins and cinnamon, so now we have a tasty baked casserole. Crisp outside and moist within, Noodle Kugel is such a wonderful part of the table.
Kugel adaptations include potatoes and pumpkin or yams, but I decided to make the old-fashioned noodle version with lokshin (wide egg noodles). Extremely quick and easy to prepare, I highly recommend giving this recipe a whirl.
Funnily enough, in South Africa, a kugel is the slang term for a diva-type or Jappy woman. I suspect after eyeing over these ingredients, a true kugel may not tuck in, but I recommend you do!
Please follow and like us: