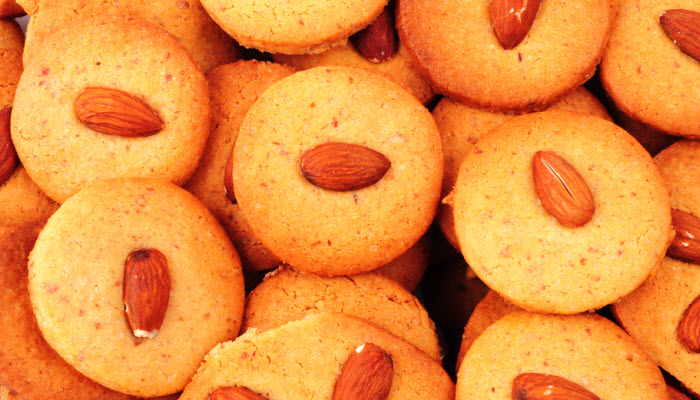 Whatever ever happened to the delicious almond cookies that were served in Chinese restaurants at the end of a meal? How I looked forward to this after we ate what was considered the Jewish Chinese meal. We started with Egg Drop soup, proceeded to Chicken Chow Mein, Egg rolls and tea. Dessert was ice cream with a large almond cookie.
Every Tuesday (circa 1948) night my father, who was a presser in the garment district in New York City, would come home from work to our house in East Flatbush (Brooklyn) and give my mother his pay envelope. On Wednesdays, my older sister who was 11, and I (age 7) would leave school at noon to walk two blocks back to our house to get money from my mother for lunch. In those days, our school lunch break was a full hour.  From  my mother's house, we walked across the street to a Chinese restaurant, just the two of us and ordered lunch. Can you imagine sending kids alone to a restaurant today? In the middle of a school day? Social Services would be called so fast and you would find yourself in major trouble.
We ordered one lunch and shared it. The order came with one soup, so naturally we always ordered an extra one. The same for dessert — an extra ice cream and almond cookie. To me, this was the best part of lunch. That large sweet smelling, delicious tasting cookie with a huge almond smack dab in the middle.
Going out for lunch on Wednesday was so natural to my sister and I and we always had the exact amount of money for the bill. I think the entire meal cost $1.50. There was no tipping in those days. The owner was the waiter, chef, and cashier. This was a small restaurant, maybe four tables. I can still visualize the place. There was a dry cleaner next door.
I have not been back to the old neighborhood in over fifty years. I often wonder what replaced that small restaurant that left such a lasting impression on me.
Please follow and like us: