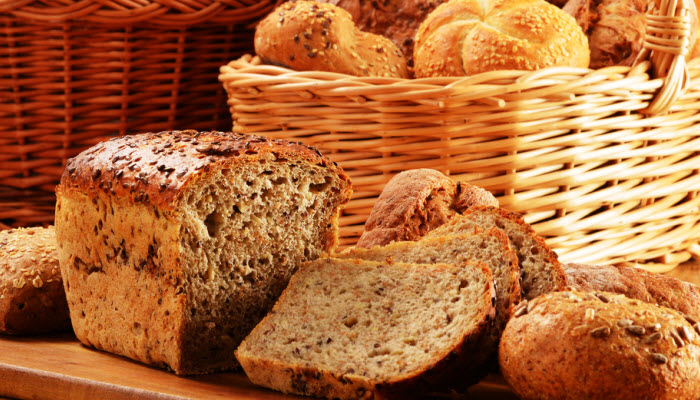 From the time I was about 9 years old, (1950) I vividly recall the ritual that took place every weekend.  Dad had passed his road test and received his driver's license.  The first thing my parents did upon getting this news was purchase a car.  A 1950 Chevy was their car of choice.  That opened up a new door for my parents.  Mom's old-fashioned way of shopping changed dramatically.
No more sending my older sister or me to the local grocery store. Bulk shopping had arrived at apartment A2.  Now everything changed. This routine was set in place and lasted for years to come.  My parents would rise early; we girls would still be sleeping.  But before mom left the house, she decided that we girls should have some nourishment.  This was done only if it was freezing outside.  Mom would make a pot of hot cereal, pour some into a large glass, add a raw egg, some milk, and mix the whole concoction.
She then did her motherly duties by going from bed to bed with her offerings. Now, I liked to sleep in on the weekends, as there wasn't school.  But that never crossed her mind. She would stand there until I finished every drop. Truth be told, we had hot cereal and a boiled egg every day before we left for school.  On those mornings, when mom left the kitchen, I would sneak over to the kitchen sink and s l o w l y, pour my cereal and egg down the drain, never spilling any in the sink.  She never knew and I would have killed my sisters if they snitched.
Now, back to Saturday morning.
If it was too early for any of the stores to be open yet and the weather was warm, (think spring) my parents first headed for the beach.  They would stroll on the Boardwalk and then head back to start their trek. The first stop was well outside our neighborhood.  This was a large warehouse, where smoked fish was housed to be distributed to local merchants. The odor was awful.  But the smoked fishes were scrumptious. Mom would buy, lox, whitefish, baked salmon, and carp.  She always asked for the wings from the lox.  This she would use to make, eggs, lox, and onions.  Today you'd pay a fortune for the wings.  No freebies.
Next stop was a local bakery. Dad always knew what we girls liked:  pineapple danish for my sister Sandy, anything with blueberries for me, a box full of jelly doughnuts (and they were loaded with jelly).  Also, a bag full of assorted breads: rye, pumpernickel, some with seeds and some plain.  At least a half-dozen large rolls. My father always took a piece of rugelach to nosh along the way. A pie, and for my kid sister, Nicky, marble cake that was loaded with chunks of chocolate .
Stop number three:  the local dairy store where cream cheese and butter were cut from big slabs.  Fresh slices of American, Swiss and Muenster cheeses completed their purchases.  Next stop was the local bagel bakery where they purchased an assortment of hot bagels. Dad would want to travel to my uncle's bagel store, but my mom nixed that idea, as it was too far of a schlep.  And as later mom explained to me, when her uncle saw her coming into the store he would throw a dozen bagels into the bag and hand it to her. Heaven forbid she needed more, that was out of the question. So it was rare that she went there.
Somewhere along the way they stopped for fresh produce.  Heading home with a car full of goodies, mom knew the rest of the morning would be a little hectic.  Getting everything plated, making coffee and just rushing around the kitchen usually took a half hour. Finally around 10:30 a.m. everything was ready to go.  And boy, did we ever make a dash for the table. Breakfast usually lasted for two hours.  We were not the only ones there.  Friends and relatives knew that Saturday mornings were a good time to visit.  And did they ever come. Our house was filled with good food and good company. There was a repeat performance on Sunday mornings.  The only time the weekend routine changed was during the summer months.  We spent the summer months at a bungalow colony in the Catskill Mountains. The weekend ritual commenced after Labor Day.  It was a wonderful time, and I will always cherish these memories.
Please follow and like us: