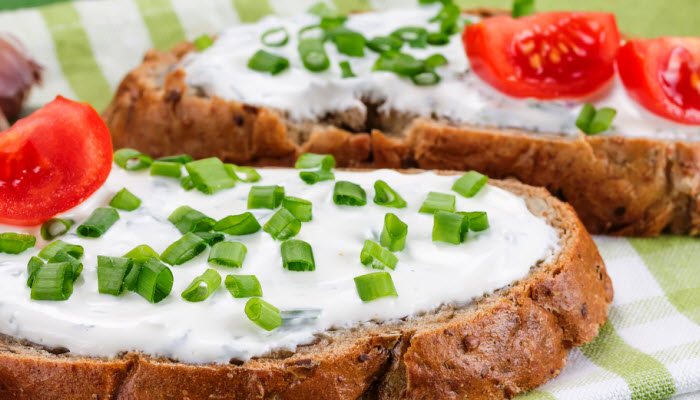 Cream Cheese, Tomato and Onion Sandwich
Talk about Jewish comfort food. This cream cheese, tomato and onion sandwich is as easy (and delicious) as it gets. Few ingredients and five minutes to make!
The Backstory: Usually when I think of comfort foods, mac and cheese or meat loaf will come to mind. But there is one thing that I have been making since I was 10 years old that's as comforting to me as both of those and something I never tire of, a cream cheese, tomato and onion sandwich. This sandwich, which I created (or so I thought…how original!), uses few ingredients but packs a deliciously flavorful punch.   More of the Backstory after the recipe…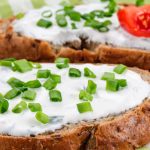 Cream Cheese, Tomato and Onion Sandwich
This delicious sandwich is crunchy, creamy, and slightly salty with just a little heat from the onions. The flavors work well together and are a perfect blend of tastes and textures.
Ingredients
2

thick slices of rye bread

or bread of your choice

cream cheese

as much as you like

2

slices of tomatoes

2

scallions, diced

or any onion of your choice
Instructions
Toast bread. Let cool for a minute or two. Smear both pieces of bread with cream cheese, add tomatoes and scatter chopped scallions. Serve open face or top with other half of bread and cut in half and serve.
…The Backstory continues: I first made this in the summer of 1951.  We were in the Catskill Mountains, at a bungalow colony. It was easy living. We swam, took long walks, explored the woods, and went blueberry picking. Each summer we made new friends, and for those ten weeks we vowed to always stay in touch. The thing is, if you lived near a friend, that friendship would endure for a few weeks.  Your friends who lived in the Bronx, that lasted for several phone calls, with a promise we will get together.  That hardly happened. The one thing that stayed with me was " food". Every night I had a curfew and I had to be home by 10 PM.  This started my learning how to cook. I made many sandwiches as I always came home starving. This is one of those sandwiches and I still make it to this day.
Please follow and like us: