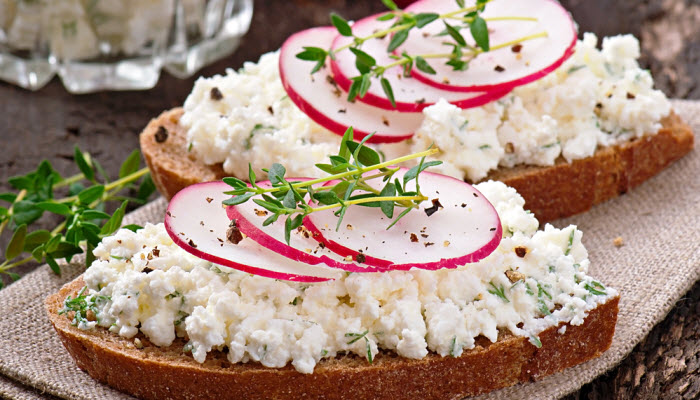 Cottage Cheese, Sour Cream and Vegetable Salad
The Backstory: I first had this dish at my Aunt Lena's house in Boston in 1948 or 1949. I was probably about 7 or 8 years old at the time. This was a very popular dairy dish that was commonly made in Kosher homes and almost always found on the menu in just about any Kosher restaurant in those days. In fact, you can still find it today, not just in New York, where so many Jews immigrated to, but these days, in South Florida, where many relocated to in the 1970's. More of the Backstory after the recipe…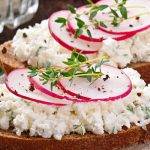 Cottage Cheese with Sour Cream and Vegtables
This is a very creamy and tasty salad. The sour cream and cottage cheese soaks up the salt and pepper, so be sure to season to your taste. The veggies are crunchy and add a lot of color to balance the whiteness of the cheese and cream.
Ingredients
1

16 ounce container of sour cream

1

16 ounce container of cottage cheese

2

cucumbers peeled and cut into small chunks

4-6

radishes, washed and sut into small chunks

1

tbsp.

Kosher salt

to taste

1/2

tbsp.

black pepper

to taste

lettuce of your choice

for plating

2+

scallions, washed and cut into small chunks
Instructions
Put lettuce on each plate (4-6). Mix all the other ingredients together. Check seasonings. Spoon onto lettuce and serve.
…The Backstory continues: I was doing a little research on this salad, to see if others shared my memory of how common and popular it was. I stumbled upon an article written by a former employee of a Catskills hotel and he mused that he always thought of this dish as a Jewish Cobb salad, because it was so popular and always so requested when he worked at the hotel. I had to laugh and agree–this was such a staple dairy dish in many Jewish homes and we did expect to find it on any menu, or of course, just make it ourselves. It was part of the family meal repertoire.
Over the years I have had this for breakfast, lunch or as a light snack.  It is one of my go to salads, when I want something quick, cool and tasty. A bagel, rye bread and a cup of coffee usually accompanies this salad to round out my meal and as I enjoy it, I am reminded of my childhood and days in Brooklyn.
Please follow and like us: