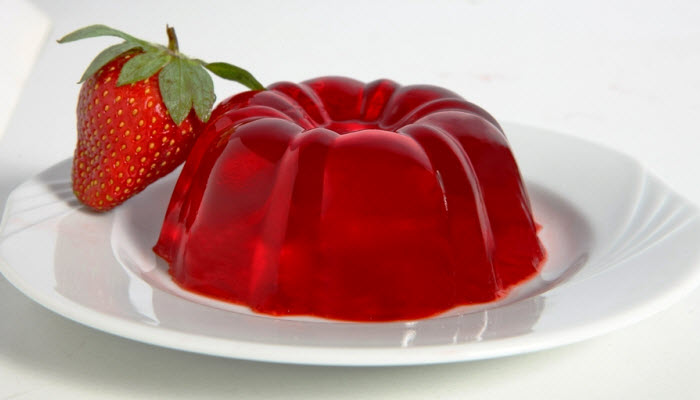 Raspberry Sour Cream Mold
Raspberry sour cream mold is a sweet and tart retro dessert that still in style and as delicious as ever.
Backstory: I don't know how this recipe came to be. I just know that this mold was always on the table for as far back as I can remember, ever since I was a little boy. I'm talking from the time I was 10 (as in 1975) up until now. It has always been there. Here's the story: More of the Backstory after the recipe…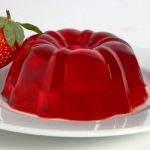 Raspberry Sour Cream Mold
This sweet refreshing mold combines raspberries, sour cream, and Jello for a delicious side dish or dessert that's perfect for your next holiday meal, party, or brunch.
Ingredients
2

packages of raspberry JELLO, drained and thawed.

3

cups

boiling water

2

packages frozen raspberries (about 10 oz. each)

1

cup

sour cream

regular or lowfat

raspberries and grapes for garnish (optional)
Instructions
Dissolve one package of JELLO in scant 1/2 cup boiling water. Allow to cool slightly. Add one package of thawed frozen raspberries. Pour mixture into metal mold ring pan. Place pan in freezer for 30 minutes.

Remove from freezer and gently spread sour cream on top of the gelatin. Be careful no to touch the sides of the pan--you only want the sour cream in the middle section of the JELLO.

Dissolve the remaining package of JELLO is scant 1/2 cup boiling water. Allow to cool slightly. Add last package of thawed frozen raspberries. Use a spoon to carefully place the mixture on top of the sour cream. Place in refrigerator for 24 hours.

To unmold, place bottom of pan in warm water for a few seconds and invert mold onto platter and gently ease out. If desired, fill center hole of mold with grapes, raspberries and any other fruit you like.
…The Backstory continues: Some may call this a dessert and although it's sweet and has fruit in it, it has never been used as a dessert at our holiday table. It was always served as an accompaniment to our main dishes. It has been on our table for Passover, Rosh Hashanah, Yom Kippur, you name it. Every single holiday. I just can't recall a holiday without it.
I always associate this with eating brisket (as in combining it with it brisket and even horseradish…it's an acquired taste)!  It's just something I always did. I expect it will be at every holiday meal for the rest of my life. During my twenties, I became the maker of the mold. I always made it at my mother's house because she had a better kitchen, a better freezer and let's be honest–what guy has mold pans, especially in his twenties?
My making the mold became a permanent gig, when I made a deal one Rosh Hashanah. (Imagine that: a Jew making a deal.) Our dear family friend, Beth, tasted my mold the first time I ever made it. She loved it and said to me "I'll always make the brisket if you always make the JELLO mold." And just like that, we solved the world's problems.
I hope you take the time to make this delicious recipe. But please don't call it a dessert. It belongs at the grown ups table with the main meal.
Please follow and like us: